Aguilar Amplification announces Bass Master Class with Anthony Wellington (Victor Wooten band)
(Published: January 28, 2011)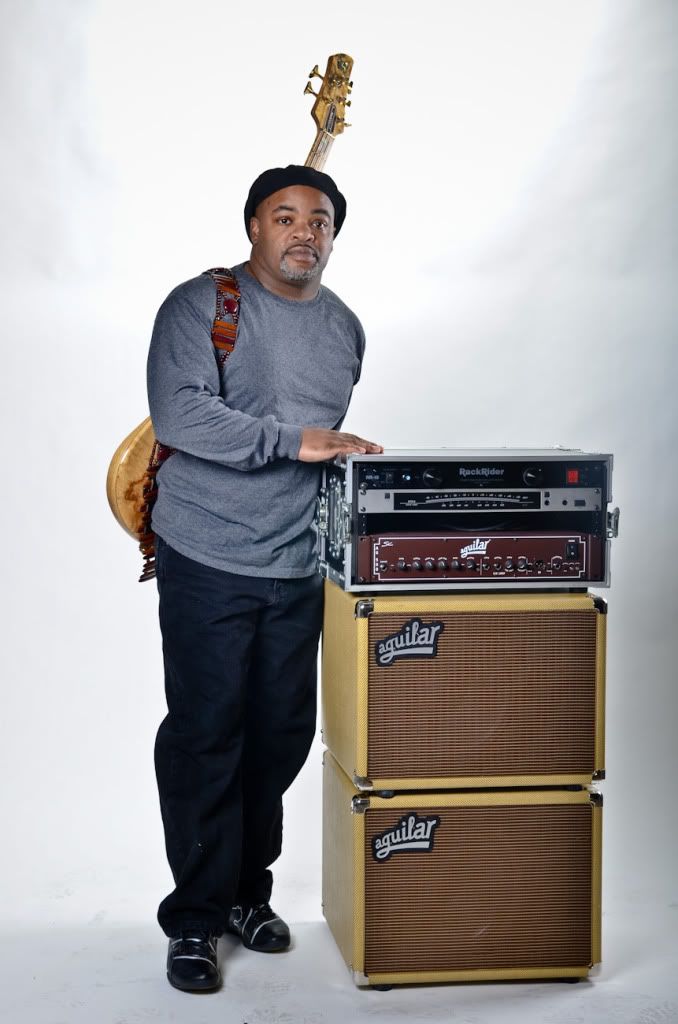 Anthony Wellington (Victor Wooten band) will be returning to NYC for a second Aguilar Artist Series Master Class. Attendees will also get to play through the new Tone Hammer 500 amp and the SL 112 and SL 410 cabinets, which made a successful launch at this year's winter NAMM show.

The class, to be held on Tuesday February 8th, 2011 at 7 pm, will feature Wellington in an intimate setting, sharing the knowledge that has made him one of the most in-demand bass teachers on the East Coast. Years of refining his teaching methods have led him to develop Bassology, Anthony's own instruction method. By early 2008, Bassology was no longer just a method but a dedicated teaching facility in the DC area.

Known in the bass playing community for his tenure as second bassist with The Victor Wooten Band, Wellington is sure to deliver a Master Class that will challenge and inspire.

Attendees should RSVP to info@aguilaramp.com before February 7th, 2011

Anthony Wellington Artist Series Master Class / Aguilar Factory Tour
Tuesday, February 8th, 2011
599 Broadway 7th Floor NYC, NY 10012
Doors open at 6:30
Clinic at 7 pm - Free!

More Information: http://www.aguilaramp.com/AWellington_MasterClass_02.07.11.htm
Submitted By:

1
sample@email.tst