Upcoming music events at Harlem Stage (Marcus Strickland, José James, Nona Hendryx, more)
(Published: April 16, 2015)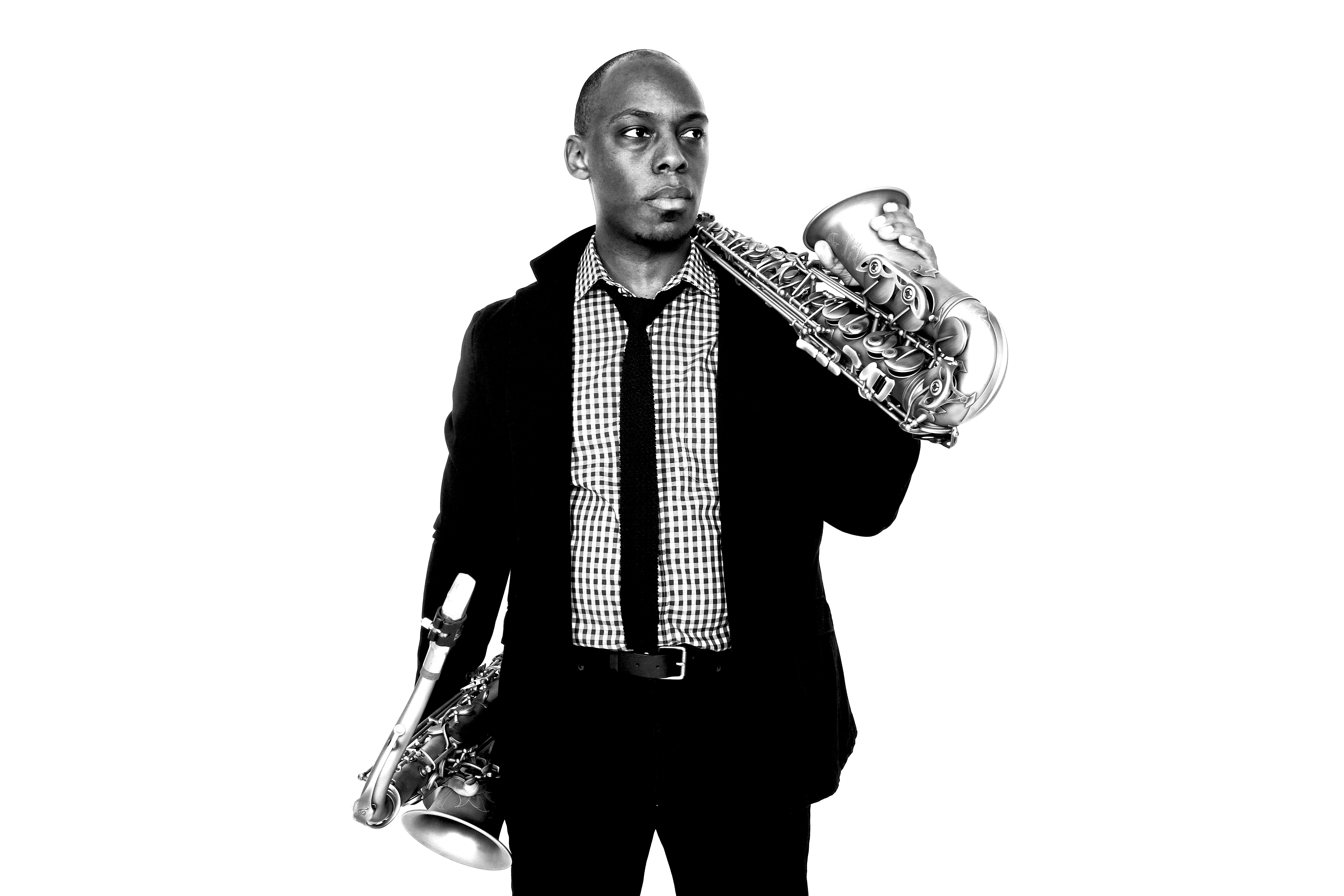 WHEN THE MOON TURNS GREEN: THE MYTH AND MUSIC OF BILLIE HOLIDAY
Harlem Stage Gatehouse
Tuesday, April 28
Time: 7:30pm
Free with RSVP

Join us as Dr. Robert O'Meally, author of Lady Day: The Many Faces of Billie Holiday, Dr. Farah Jasmin Griffin, author of If You Can't Be Free, Be A Mystery and Dr. John Szwed, author of the forthcoming Billie Holiday: A Musical Biography, explore the mythand music of the legendary vocalist, Billie Holiday.

This program is presented in partnership with Columbia University Center for Jazz Studies and is a precursor to the 2015 Harlem Jazz Shrines Festival, May 4-9, presented in partnership with Harlem Stage, The Apollo Theater, Jazzmobile and in collaboration with Columbia University.

"PARALLEL LIVES" BILLIE HOLIDAY & EDITH PIAF - CURATED BY NONA HENDRYX
Harlem Stage Gatehouse
Thursday, April 30 + Friday May 1
Time: 7:30pm
$35 ($28 for MyHarlemStage members)

Billie Holiday and Edith Piaf, two women born in the same year on different shores, speaking different languages, led parallel lives in many ways, yet never met. They died 4 years apart in the cities they loved. Parallel Lives, curated by Nona Hendryx and an international roster of contemporary vocalists, is a global celebration to 'Lady Day' and the 'Little Sparrow.' Participating artists included Nona Hendryx, Joey Arias, Women of the World, Liza Jesse Peterson, Tamar-kali, Etienne Stadwjck and more.

Revolutionary art-rock, new-wave goddess Nona Hendryx is a celebrated vocalist, record producer, songwriter, musician, author, and actress. Tackling social issues, love and politics, Hendryx's legendary career spans six decades of sound and style evolution. Longtime Nona Hendryx fans know her as one of the founding members of the groundbreaking doo-wop girl group, Patti LaBelle & the Bluebelles in which their tight harmonies (spiced with Patti's soaring gospel tinged lead vocals) served up a mixed platter of modern hits, beautiful standards, and soulful covers of songs such as Over the Rainbow. Hendryx is also known for her work as a solo artist that includes eight studio albums with an impressive line up of collaborators from New York to New Delhi, Canada to China; rap, hip-hop, rock, funk, spoken w ord and jazz (from Prince, Peter Gabriel, Talking Heads, Laurie Anderson, Living Color, Afrika Bambata, Bono and George Clinton and P-Funk and the funk band Cameo), resulting in several top ten hits and a Grammy nomination ("Rock This House," from her 1985 album The Heat with Keith Richards on guitar). In her 2012 album Mutatis Mutandis (Latin for changing those things which need to be changed), Hendryx lends the necessary gravitas to a striking rendition of Billie Holiday's "Strange Fruit" with a smoky vocal tessitura somewhere between funk and the end of the stratosphere.

UPTOWN NIGHTS ROUNDTABLE: JAZZ NOW
Harlem Stage Gatehouse
Monday, May 4
Time: 7:30pm
Free with RSVP

A cross-section of artists, scholars, journalists, and industry related professionals discuss topics pertinent to the state and future of jazz. Panelists include Meghan Stabile (Revive Music) and musicians Raymond Angry, Marcus Strickland and Brandee Younger. Additional panelists to be announced.

SUPREME SONACY: HARPIST BRANDEE YOUNGER & PIANIST RAYMOND ANGRY
Produced by Revive Music
Harlem Stage Gatehouse
Tuesday, May 5
Time: 7:30pm
$10

For this double-bill performance, harpist Brandee Younger and keyboardist Raymond Angry debut music from the much-anticipated Supreme Sonacy Vol. 1 compilation on the Blue Note/Revive Music imprint; both artists well-suited to epitomize the emerging live music evolution. Younger's mixture of virtuosity and creative dexterity has gained her well-deserved notoriety over the last several years, as she's performed with artists from Ravi Coltrane and Jack DeJohnette to Talib Kweli and Drake. Her labor-of-love tributes to unsung harp hero Dorothy Ashby have garnered Younger high accolades and her original works propel her further still as a singular voice of this generation. Veteran keyboardist and prolific writer and producer Raymond Angry consistently loaned his talents to an exclusive list of artists across a multitude of genres for the better part of two decades. A frequent collaborator with The Roots, he has also worked with Mick Jagger, P Diddy, and D'Angelo. Now stepping out as front man, Angry displays another side of his deep seated artistry with a remarkable ensemble.

MARCUS STRICKLAND'S "TWI-LIFE"
Harlem Stage Gatehouse
Wednesday, May 6
Time: 7:30pm
$10

Emerging as one of the most multi-faceted and prolific performers of his generation, Marcus Strickland presents "Twi-Life," an electric band with its inception rooted in soul music that has produced fascinating and unconventional collaborations that reflect the group's irrepressible versatility.

The great Miles Davis once said, "The thing to judge in any jazz artist is, does the man project and does he have ideas'" If these are indeed the canonical essentials of a jazz artist at his best, then saxophonist Marcus Strickland is one of today's truest exemplars. With a professional career that has just passed the ten- year mark, Strickland's influential sound, distinguished body of work, impressive set of credentials and steady acknowledgment from every credible jazz critic since emerging on the scene has earned him a rightful place alongside the very best narrators of modern jazz. Strickland has a covetable list of recording and performing credits, having collaborated with Wynton Marsalis, Tom Harrell, and Dave Douglas, but Strickland's longest and most impressionable working relationships include two of the most influential drummers ever to play th e instrument: Roy Haynes and Jeff "Tain" Watts.

JOSÉ JAMES - YESTERDAY I HAD THE BLUES: THE MUSIC OF BILLIE HOLIDAY
Harlem Stage Gatehouse
Thursday, May 7 + Friday, May 8
Time: 7:30pm
$35 ($28 for MyHarlemStage members)

José James describes Billie Holiday as the ultimate jazz singer and his "musical mother:" "Billie created a whole new language of American song. I've been listening to her since I was a child and she taught me everything I know about jazz singing." (José James). Yesterday I had the Blues is James' handpicked collection of Billie's favorite standards and originals. Paying homage to her celebrated 1950's small band recordings, James is backed by a stellar piano trio. The result is intimate, reflective and soulful...A fitting tribute to America's great jazz singer.

Blue Note artist José James has already established himself as a trailblazer for his intoxicating blend of jazz, hip-hop, R&B and electronica. His 2008 debut The Dreamer and its 2010 follow-up, BlackMagic - both produced by the world-renowned DJ Gilles Peterson- transformed the Minneapolis-born, New York-based singer into an underground sensation in both the modern jazz and DJ culture scenes. His musical path follows its own rhyme and reason. James is a musical omnivore, an artist that resists being pigeonholed, equally at ease on stage with jazz legend McCoy Tyneras he is in the studio with rapper Oh Noor electronica pioneer Flying Lotus.Ben Ratliff ofThe New York Times described James' musical magic, stating, "He's a romantic baritone with a deep-funk band, stretching out songs, evoking both the '70s of Roberta Flack and Gil Scott-Heron and the '90s and oughts of J Dilla."

About Harlem Stage (Commissioner, Producer, Presenter)

Over 30 years Harlem Stage has become one of the nation's leading arts organizations, achieving this distinction by commissioning, incubating and presenting innovative works by visionary artists of color, and by facilitating a productive engagement with the communities it serves through the performing arts. Harlem Stage has a long-standing tradition of supporting artists and organizations around the corner and across the globe, including legendary artists such as Harry Belafonte, Max Roach, Sekou Sundiata, Abbey Lincoln, Sonia Sanchez, Eddie Palmieri and Tito Puente, as well as contemporary artists like Bill T. Jones, Vijay Iyer, Mike Ladd, Tania Léon, Carl Hancock Rux, Nora Chipaumire and Jason Moran. Its education programs each year provide 5,000 New York City children with access to a world of diverse cultures through the performing arts. In 2006, Harlem Stage opened the landmarked, award-winning Harlem Stage Gatehouse - in an abandoned space that was once the source of fresh water flowing to New York City, and is now a vital source of creativity, ideas and culture. Harlem Stage received the Dawson Award for sustained Excellence in the Performing Arts by the Association of Performing Arts Presenters in 2014.
More Information: http://www.harlemstage.org/events/