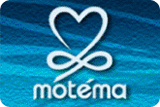 Secret Agent Man


Akira Tana



CD Price: $16.00

Shipping:
$4.00 USA
$6.00 Canada
$10.00 International

Add to Cart
Track Listing
1. Secret Agent Man
2. Mission Impossible
3. The Guardman
4. In The Heat of the Night
5. Alfred Hitchcock Theme
6. Charade
7. From Russia With Love
8. When We Are Alone
9. Struttin' About
10. Song For A Rainbow
11. Navarac
12. Chase Game
Detailed Description / Musicians
Musicians:
Akira Tana - Drums
Bob Kenmotsu - Saxophones, Flutes
Dr. Lonnie Smith - Hammond B3 Organ
Rodney Jones - Guitar
Rufus Reid - Bass
Chuggy Carter - percussion

Description:
Akira Tana and his musicians were definitely out to have some fun making this release, which draws heavily from works written for spy-themed movies and television series. "Secret Agent Man" is given a funky treatment with a slight Latin tinge, showcasing guitarist Rodney Jones, organist Dr. Lonnie Smith, and tenor saxophonist Bob Kenmotsu. The rendition of the "Alfred Hitchcock Theme (March of the Marionettes)" at first seems like it will be low-key, but the brisk arrangement quickly discards Kenmotsu's flute for his blistering tenor in a smoking performance. They even have a bit of fun with the unlikely inclusion of a Sting composition (the normally monotonous "It's Probably Me"), but this version has more spirit and eliminates the mundane lyrics. The band relaxes a bit with a loungy but effective take of "From Russia with Love." The CD concludes with five songs written by the band's members to make up a fictitious soundtrack for a film. A nice added touch is the campy cover photo, with each of the players photographed in standard spy gear (hat, trench coat, and sunglasses), though Smith's huge Afro covered by a turban would likely make it hard for him to tail a subject!


--Ken Dryden
All Music Guide
| | | | | |
| --- | --- | --- | --- | --- |
| | Available Items by Akira Tana | | About Akira Tana | |
Website: http://www.akiratana.com
Akira Tana was born in San Jose, California. He received degrees in East Asian Studies from Harvard University in 1974 and percussion from the New England Conservatory in 1979. Since moving to New York, he has established himself as one of today's most sought-after drummers on the international jazz scene.


Recognized for his ability to ignite the spark of many top rhythm sections and create pure musical dialogue with mainstay soloists, his colorful interactive style has led to concert, club and recording work with jazz greats such as Sonny Rollins, Sonny Stitt, Zoot Sims, Hubert Laws, Milt Jackson, Jim Hall, Art Farmer, The Paul Winter Consort, Paquito D'Rivera, James Moody, J.J. Johnson, Lena Horne, and The Manhattan Transfer, just to name a few. His work has not solely been limited to the jazz field; he has performed at the Tanglewood Festival under the direction of Leonard Bernstein, Seiji Ozawa and Gunther Schuller and has accompanied diverse artists such as Charles Aznavour, Maurice Hines and Van Dyke Parks with performances on over 100 recordings.Tana has played at many international jazz festivals, and has toured throughout the world. In the jazz education field, he has given workshops and clinics at a number of U. S. colleges including University of Pittsburgh, University of Georgia, University of Miami, and Berklee College of Music. Of particular interest was a concert-clinic tour of South America with the Heath Brothers sponsored and presented through the U.S. State Department.

Tana co-led a quintet for approximately 10 years with the bassist Rufus Reid, called TanaReid. They had 6 CD's released five of which were produced by Tana. He has also produced a number of critically acclaimed recordings of note including A Tribute to Wes Montgomery (Vols. I & II) with Kenny Burrell, Kevin Eubanks, and 5 other guitarists and two Asian American Jazz Trio dates w.keyboardist Kei Akagi and Ted Lo. As a leader, Tana currently has a CD entitled Secret Agent Men on the Sons of Sound Record Label that features organist Dr. Lonnie Smith and guitarist Rodney Jones. He will have two subsequent releases on Sons of Sound in 2003 and 2004.

Recently relocated to the San Francisco Bay Area after 20 years in New York City, Tana continues to be active on the international jazz scene touring extensively as well as performing locally in and around San Francisco with his own groups and groups led by others. Having taught at New Jersey State College, Queens College, New York University, and Rutgers University while in the New York metropolitan area, he continues to be educationally active by teaching privately and at San Francisco State University. He also conducts clinics and masterclasses sponsored in part by Yamaha Drums and Vic Firth Sticks.