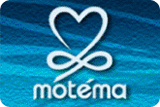 Mellow Soul


Pete Yellin



CD Price: $16.00

Shipping:
$4.00 USA
$6.00 Canada
$10.00 International

Add to Cart
Track Listing
1. Mellow Soul
2. Liu House Blues
3. You're My Everything
4. Shaw Thing
5. Folklore
6. Warm Valley
7. Song for Lynn
8. The Touch fo Your Lips
9. Dr. J
Detailed Description / Musicians
Musicians:
Pete Yellin - alto/soprano saxophones
Eddie Henderson - trumpet
Vincent Herring - saxophones
Chick Corea - piano
Harvie S. - bass
Carl Allen - drums
Peter Leitch - guitar
Louis Bauzo - percussion

Description:
Yellin's sound is rooted in bop, less pronounced or animated than Art Pepper or Phil Woods, with a bit of a salty flavor and in full control. As a writer, his neo-bop tendencies show him no less creative, and inspired by the Blue Note-Riverside stable of hard-boppers. A "Footprints"-type bassline supports lots of interplay as the full band is in on the title track, with Yellin's warm, effusive style coming to the surface. Simple melodic moves with rhythm section and Leitch on "Dr. J" (for Joe Henderson) swing heartily, with unison alto and guitar in tandem making for a mellifluous tune. Yellin changes up on an angular staccato intro leading to hard bop pace for "L.I.U. House Blues," as the other horns and Yellin call and respond in a Jazz Messengers cum Afro-Cuban mode for the best cut, "Song for Lynn." On soprano, he then goes into darker modal labyrinth shades due to Corea and Swartz's musings on "Shaw Thing" (for Woody Shaw). Both the leader and Herring on altos team for the happy bopper penned by Herring, "Folklore." Leitch steps to the head on the easy swinging "The Touch of Your Lips," proving his world-class chops and innate abilities to uniquely shade and phrase. What initially seems like a passť version of "You're My Everything" heats up with Henderson's warm then extroverted solo and Corea's patented assertiveness, lifting this easy, bluesy swing to a higher temperature. Leitch and Swartz also get more than two cents in with Yellin and Allen for the classic Duke Ellington ballad "Warm Valley."


--Michael G. Nastos
All Music Guide
| | | | | |
| --- | --- | --- | --- | --- |
| | Available Items by Pete Yellin | | About Pete Yellin | |
Website: http://www.peteyellin.com
Alto saxophonist and educator Pete Yellin is a native New Yorker who has toured and recorded with many of the seminal names in jazz, among them Joe Henderson (a member of Henderson's sextet in the 60s and 70s), Tito Puente, Buddy Rich, Lionel Hampton, Eddie Palmieri, Machito, Mario Bausa and Maynard Ferguson.

Pete also leads his own groups, releasing three CDs in the last three years with another in the can that features Eddie Henderson, Peter Leitch, Harvie S, Carl Allen and special guest Chick Corea.

In 1984, Pete Yellin founded the jazz program at Long Island University -- New York's first serious full-time degree program in jazz--and continues to be involved in its leadership as Coordinator of Jazz Studies.

He started playing music seriously in the late 1950s after hearing the great altoist Art Pepper. On a basketball scholarship at Denver University ar the time, Pete was so impressed with the music he had just heard that he borrowed an alto saxophone from the University's music department and his life changed! Yellin's father was an NBC studio pianist in New York, so he went home, and under his father's guidance, began his music studies; first privately with Julliard's clarinet specialist Augustine Duques, then at Julliard in saxophone under the the tutelage of the great Joseph Allard. After graduation he also took flute, clarinet and theory.

At that time, Pete remembers, there were a lot of acoustic music opportunities and the young saxophonist was able to work in big dance bands, Latin big bands, Broadway shows and do studio gigs as well as pursue his main goal; to play jazz. By the late 1960s he had met Joe Henderson, with whom he was to work for a number of years as well as record "Pursuit of Blackness" on Milestone with him. He also met, played and recorded with Sam Jones and Charles Earland.

Over the ensuing years, Pete was a frequent player in the Thad Jones-Mel Lewis Big Band among others, but found himself doing more Broadway work to survive in the 70s. He says that this was the period when he first became interested in jazz education--as a way to create opportunities for students and players alike. He got a Master's degree in Saxophone at Brooklyn College and the LI Jazz Program was soon to follow.

Pete continues to be found in a variety of musical situations, appearing as a sideman or leader in most of New York's "major and minor" jazz venues and recording as a featured soloist with such groups as the Bob Mintzer big band and Tito Puente's band, giving clinics and concerts around the world.