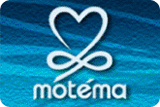 Sharp Five Intersect


Virginia Mayhew



CD Price: $6.00

Shipping:
$4.00 USA
$6.00 Canada
$10.00 International

Add to Cart
Track Listing

Detailed Description / Musicians
Musicians:
Virginia Mayhew - Tenor, Soprano Saxophone
Jamie Baum - Flute
Roberta Piket - Piano
Niki Parrot - Bass
Alison Miller

Description:
New Yorkers should be familiar with these five women. Tenor and soprano saxophonist Virginia Mayhew, flutist Jamie Baum, pianist Roberta Piket, bassist Nicki Parrot, and drummer Allison Miller have played all over the musical spectrum (their collective resume includes Lionel Hampton, Al Grey, Ted Curson, Kenny Werner, the women-only big band Diva, and Oliver Lake). Mayhew, Baum, and Piket have recorded under their own names and have profiles as bandleaders.

For what must be an occasional aggregation, Sharp Five has achieved a fine level of unity and interplay on this, its recorded maiden voyage. With capable soloists all the way around, the band could have opted for a blowing date and played generic material. Instead, Sharp Five emphasizes arrangement, dynamics, and original compositions.

A cursory review of this set might give the illusion of sameness of tempo and texture. But many forms of delight await the investigative listener. Baum has a nice, warm tone and clean articulation. She's a commanding soloist with an understated soulfulness, notably on her own "Letter To A Poet. It's a lovely, understated rhythm tune whose intensity subtly expands and contracts throughout. Baum achieves nice voicings with Mayhew (flute and tenor on Miller's "Shadow's Reflection" and flute and soprano on Piket's "Speak, Memory" - both moody and sensual in different ways).

An unmistakably poetic qulaity permeates this album, from Parrot's melancholy "For Rachel" (with Miller's creative brush whispers. Parrot's pizzicato statement, and Mayhew's controlled fire on soprano) to Piket's unexpected bluesiness on "Shadow's Reflection" to a tenor and arco voicing on "The Touch of Your Lips," with Mayhew's full-bodied sound corkscrewing it's way through the changes with authority.


--Kirk Silsbee, Jazziz
| | | | | |
| --- | --- | --- | --- | --- |
| | Available Items by Virginia Mayhew | | About Virginia Mayhew | |
Website: http://www.virginiamayhew.com
Saxophonist-composer-arranger Virginia Mayhew has been an active participant in the New York jazz scene since 1987. A native of San Francisco, Virginia came to New York in 1987, where she enrolled in the New School's Jazz Performance program, and was awarded its Zoot Sims Memorial Scholarship.

Since her arrival, Virginia has worked with such renowned artists as Norman Simmons, Al Grey, Toshiko Akiyoshi, Lew Tabakin, Joe Williams, Leon Parker, Clark Terry, Terry Gibbs, Kenny Barron, Chico O'Farrill, Claudio Roditi, and many others. She has appeared in most of the city's jazz venues, including the Blue Note, the Village Vanguard, the Village Gate, Sweet Basil, Fat Tuesday's, Birdland, Carnegie Hall, the Jazz Standard, Lincoln Center, and Town Hall, as well as performing throughout the United States, Europe, the Newly Independent States, the Caribbean, Bermuda, Australia, and Southeast Asia.

Virginia has performed at many jazz festivals as a leader, including the Monterey Jazz Festival, the JVC Jazz Festival, the Floating Jazz Festival, the Verizon Jazz Festival, the Mary Lou Williams Jazz Festival at the Kennedy Center, the San Francisco Jazz Festival, the San Jose Jazz Festival, the East Coast Jazz Festival, the Panasonic Jazz Festival, the Guinness Cork (Ireland) Jazz Festival, the Verizon Music Festival, the Perth International Arts Festival, the Melbourne Jazz Festival, Llangollen International Music Festival and other smaller festivals.

Virginia has also traveled to the Newly Independent States (formerly the USSR...Kazakhstan, Moldova, Armenia, Belarus, Ukraine) as a Jazz Ambassador for the US State Department, featuring the music of Louis Armstrong, and to Southeast Asia (Thailand, Laos, Viet Nam, Malaysia, India and Bangladesh) demonstrating the Latin and Brazilian influence on Jazz Music.