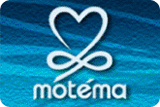 Something's Coming


Jeanne O'Connor



CD Price: $12.00

Shipping:
$4.00 USA
$6.00 Canada
$10.00 International

Add to Cart
Track Listing
1. Something's Coming
2. On the Street Where You Live
3. Back on the Corner
4. Chelsea Morning
5. I Cover the Waterfront
6. Del Sasser
7. What Can A Miracle Do
8. Douce Ambiance
9. I'll Know
10. The Gentleman is a Dope
11. Beautiful Love
12. All the Things You Are
13. Something So Right

Detailed Description / Musicians
Musicians:
Gil Goldstein - piano and accordion
Lee Musiker - piano
Todd Coolman, Chip Jackson, and Jay Leonhart - bass
Matt Munisteri - guitar
David Ratajczak - drums


Description:
In her long-awaited solo recording, Jeanne O'Connor brings her sultry, warm alto to gems from the American songbook, both old and new, familiar and rare. From the samba-inflected joyousness of "On the Street Where You Live" to the melancholy "On the Waterfront"; from inventive new arrangements of pop classics like "Chelsea Morning" and "Something So Right," Jeanne displays her deep musicality, seasoned scatting and vocalese, and a soulful sense of lyric. Her lyrics grace Sam Jones' "Del Sasser" and Django Reinhart's "Douce Ambiance," which in Jeanne's lyric becomes a haunting Parisian love story. Throughout, she is supported by the superb playing of some of New York's finest jazz players, and inventive arrangements by Gil Goldstein, Lee Musiker, and her late husband, the brilliant Don Grolnick.


| | | | | |
| --- | --- | --- | --- | --- |
| | Available Items by Jeanne O'Connor | | About Jeanne O'Connor | |
Website: http://www.jeanneoconnor.net
JEANNE O'CONNOR is a jazz vocalist who has delved deep into the heart of the Great American Songbook with swing, subtlety, and deep musicality. She has also brought her clear, expressive alto voice to Brazilian music, pop, and R and B. She has performed as a soloist with jazz combos and big bands throughout the New York City region and beyond. A versatile vocalist, she is also a member of the celebrated String of Pearls female vocal trio, and the soulful and swinging Lanham and O'Connor vocal duo.

Says Michael Bourne, WBGO-FM DJ and host of "Singers Unlimited," "Jeanne O'Connor knows all the songs, sings them beautifully - and she really swings." According to The New York Times, Jeanne "can belt out the innuendoes in Helen Humes's song "Million Dollar Secret" or the shouting joy in Louis Jordan's "Let the Good Times Roll" and can also sustain a ballad such as "Star Dust," without losing the sense or mood of the song." 7 Days magazine called Jeanne, simply, "Fabulous."

Jeanne has brought her singing to clubs, cabarets, concert halls, and music festivals. She has appeared at New York's Blue Note, Elaine's, J's, the Rainbow Room, the Cat Club, Condon's and many other jazz clubs. She starred in the Irving Berlin tribute at Michael's Pub. She created "Jeanne O'Connor Sings Gershwin" as part of the Rockefeller Center City Celebration.

Jeanne sings with some of the country's leading swing and jazz bands, including frequent appearances with Vince Giordano and the Nighthawks. She also sings with Barry Bryson's Swing Street, the Widespread Depression Jazz Orchestra, the Hot Club of France, and Peter Duchin Orchestras. Jeanne was recently a featured vocalist on opening night of "Midsummer Night's Swing" at Lincoln Center, sharing the stage with Nicholas Payton. She also recently did a six-week run at the Guggenheim Museum as part of its "Worldbeat Jazz" series, and appeared as a soloist at the festivities surrounding the World Economic Forum in New York City. She also works doing backup vocals, studio work, and private functions, and fundraisers. Jeanne was a featured vocalist with New York Philomusica in several jazz/classical concerts featuring George Mraz, Gene Bertoncini and Frank Wess. She sang for several seasons with the New Amsterdam Singers in New York City.

Jeanne studied piano and sang in pop and folk bands as a youth, but went on to study liberal arts at Brown University. There, she began singing in nightclubs with jazz and swing bands. She moved her singing career to New York in the 1980s. In 1992, she married the brilliant pianist, composer, and producer Don Grolnick www.dongrolnick.com. Don succumbed to lymphatic cancer in 1996, a loss that resounded throughout the music world. Jeanne has since remarried, to physicist David Atkatz, who teaches at Skidmore College in Saratoga Springs. In 2003 Jeanne gave birth to their beautiful son, Daniel Atkatz. Jeanne divides her time between New York, Saratoga, and wherever her music takes her.

Jeanne's solo CD, "Something's Coming," will soon be available through this site! Some selections are available for listening right here, right now!. The recordings feature stellar playing by the likes of Lee Musiker, Todd Coolman, Dave Ratajczack, and Jay Leonhart, and arrangements and accompaniment by the wonderful Gil Goldstein.