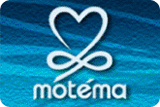 Bird on the Wire


Joan Crowe



CD Price: $16.00

Shipping:
$4.00 USA
$6.00 Canada
$10.00 International

Add to Cart
Track Listing
1. Fever/Caught a Touch of Your Love
2. Never-never Land
3. Every Night I Sleep with an Angel
4. The Way You Look Tonight
5. Boom Boom
6. Petite Southern Women
7. I Cover the Waterfront
8. I'm Only Sleeping
9. Everything
10. Me and Mrs. Jones
11. Twisted
12. Bird on a Wire
13. Ich Bin Von Kopf bis Fuss

Detailed Description / Musicians
Musicians:
Joan Crowe - Vocal
Tedd Firth - Piano, Arranger
Justine Flynn - Clarinet, Horn, Horn Arrangements
Jay Leonhart - Bass
Scott Charles Newman -Drums

Description:
It was only a matter of time before the versatile New York club singer Joan Crowe translated her live show to disc, and though listeners aren't given glimpses of her much heralded humor, her soothing, crystal vocals do quite enough to enrapture even the hardest jazz cynic. Her sweet renditions of "The Way You Look Tonight" and the cleverly merged opener, "Fever/Caught a Touch of Your Love," establish her prowess with standards, but her flair for the dramatic -- her background is acting and cabaret, after all -- means that she can infuse swing into a classic lullaby ("Never-Never Land") and bluesy reggae out of an obscure Beatles number ("I'm Only Sleeping"). Her choice of covers is fascinating, as she works pure magic on the sizzling country gospel clap-along to Leonard Cohen's "Bird on a Wire" and rings new, deeper emotion on "Me and Mrs. Jones." Yet the originals are intriguing too, with her friend Tom Anderson's "Every Night I Sleep with an Angel" receiving an emotionally compelling pop-country treatment and Crowe's own "Petite Southern Woman" adding some rough edges around a playful country/jazz arrangement. The somewhat staid album cover may lead the listener to believe this will be a restrained pure jazz set, but Crowe's strength is in her versatility, vibrancy, and unique storytelling ability that goes way beyond the confines of being just another great jazz singer.


--Jonathan Widran
All Music Guide
| | | | | |
| --- | --- | --- | --- | --- |
| | Available Items by Joan Crowe | | About Joan Crowe | |
Website: http://www.joancrowe.com
New York Newsday called Joan Crowe "as polished as a diamond." Crowe is a versatile singer with an extensive repertoire of jazz, standards, pop, rock, blues and folk. Joan's comic ability earned her the 2002 MAC Award (Manhattan Association of Clubs) for Female Musical Comedy.

She started her musical career in cabaret but caught the jazz bug when she opened for Joe Lovano in 2002. On her Debut Jazz CD, BIRD ON THE WIRE, she is joined by Tedd Firth on Piano, Jay Leonhardt on Bass, Scott Neuman on Drums, George Walker Petit on guitar, and Justin Flynn on Sax Her shows combine Jazz with a bit of comedy "sprinked in". Micheal Bourne of WBGO-NY said, "She is able to get to the heart of the story and she is funny, she gets the hat trick."

She performs regularly with her band, High Society Rhythm. Her credits include performances at The Rainbow Room, The Oak Room in Grand Prospect Hall , The Carnegie Club, Trumpets Jazz Club, The Manor, The Hackensack Cultural Arts Center, Westchester Conservatory of Music, Rockland Center for the Arts, The Emelin Theatre, Archie's Place, The Plaza Hotel, Don't Tell Mama, Brunelli's, Eighty-Eights, Orchard Street and The Globe, Harry's of Hartsdale, Coyote Flaco, Zuppas, Danny's Skylight Room, The Duplex, Judy's Chelsea, The Cinegrill in Los Angeles, Odettes, Teddy Cares, the National Society of Arts and Letters, the ASCAP songwriters showcase, and the Mable Mercer Cabaret Convention at Town Hall.