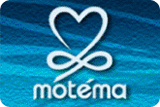 Tales from the Earth


Omar Sosa



CD Price: $12.00

Shipping:
$4.00 USA
$6.00 Canada
$10.00 International

Add to Cart
Track Listing
1. Sunrise
2. Invocation
3. Walking Song
4. Tea Break
5. Forest Journey
6. River Crossing
7. Children At Play
8. Men's Talk
9. Flirtation
10. Praise
11. Spriti Messenger
12. Celebration
13. Elders Speak
14. Gratitude
Detailed Description / Musicians
Musicians:
Mark Weinstein - Concert, Alto, and Bass Flutes
Omar Sosa - Vibraphone, Marimba, Piano, Percussion
Aly Keita - Balafon
Jean Paul Bourelly - Guitar
Stanislou Michalak - Bass
Marque Gilmore - Drums
Aho Luc Nicaise - Lead Vocals, Percussion
Mathias Agbokou - Vocals, Percussion

Description:
Tales From The Earth. A thoroughly cosmopolitan outlook rooted in the rhythmic intensity and improvisatory, call-and- response spirit of Africa writ large. Artists of Cuban, Haitian, West African (Bénin, Ivory Coast), European, African American and Jewish American heritage, entering a Berlin studio for two days of intensive recording, without music or a predetermined conception, only a shared commitment to the communal, celebratory character that embodies the expressive riches of Mother Africa.

Flautist Mark Weinstein's groundbreaking Cuban Roots (1967) melded the influences of Mingus, Machito, Puente,
Tjader, and Palmieri, carried forward into the present with his recent collaborations, Cuban Roots Revisited, Algo Más, and now, Tales From The Earth. Weaving a musical lineage of a thousand strands, if Tales From The Earth recalls something of the creative spirit of M'Boom, the inventive all-percussion octet founded by Max Roach in 1970, it captures the global ecumenical spirit of the present.

Accordingly, Tales From The Earth resounds with the Afro-Cuban traditions of Omar Sosa-best known as a pianist and composer, but here primarily on marimba and vibraphone, which Sosa studied in Cuba's conservatories before switching to piano. It features the eclectic guitar talents of Jean Paul Bourelly (Miles Davis, Roy Haynes, Elvin Jones, Pharoah Sanders, Cassandra Wilson); the resonant balafon of Aly Keita's Ivory Coast; the insistent drum 'n' bass sensibilities of Stockholm-based Marque
Gilmore (Roy Ayers, Steve Coleman, Graham Haynes, Toumani Diabate, Vernon Reid, Joe Zawinul, MeShell Ndegeocello, Susheela Raman, Nitin Sawhney, Talvin Singh); the vocal and percussive vitality of Aho Luc Nicaise and Mathias Agbokou; and the fresh, ever-surprising turns of phrase that each artist invests in this pioneering project.

Tales From The Earth weaves a musical narrative that can be read as a journey to the source of the human spirit with all the playfulness, celebration, contemplation, historical awareness, compassion, reverence, and gratitude manifest in a life consciously lived.

Co-produced by Mark Weinstein, Omar Sosa, and Jean Paul Bourelly, Tales From The Earth embraces the radical challenge laid down by Monk long ago: "Jazz is freedom, so I play music. If I ever play the same thing twice, I'll stop making music. "

This ensemble never plays the same thing twice, and Tales From The Earth expresses a revelatory message, deeply grounded in tradition, yet thoroughly contemporary and innovative in realization, an expression of human freedom, and a celebration of the Diaspora, alive in our times.


| | | | | |
| --- | --- | --- | --- | --- |
| | Available Items by Omar Sosa | | About Omar Sosa | |
Website: http://omarsosa.com
Omar Sosa is one of the most versatile jazz artists on the scene today: composer, arranger, producer, pianist, percussionist, and bandleader. He fuses a wide range of world music and electronic elements with his native Afro-Cuban roots to create a fresh and original urban sound - all with a Latin jazz heart. On stage, Mr. Sosa is a charismatic figure, inspiring his fellow musicians with his dynamic playing and improvisational approach to the music - an approach full of raw emotional power and humor. Mr. Sosa invariably inspires audiences to their feet and to join him in chorus vocals, heightening the sense of spontaneity and connection.

Mr. Sosa's latest CD on Otá Records, Mulatos , features Latin jazz master Paquito D'Rivera on clarinet. The recording is an adventurous, finely wrought, and wholly delightful mélange of Cuban jazz, Latin dance grooves, French chanson, North African trance music, and European folk. It dances with rhythmic inspirations of Indian tabla, jazz drums, and studio mixing. Also featured is the delicate voice of the Arabic lute, the oud, and the composer himself on marimba. "Mulatos" was recently nominated for Latin Jazz Album of the Year by the NYC-based Jazz Journalists Association.

Mr. Sosa's music is a unique style of Afro-Cuban jazz, and while it is rooted in the folkloric traditions of the African Diaspora, he always takes an exploratory approach - never one to let orthodoxy stand in the way of his pursuit of freedom. Sosa offers a joyful mix of jazz and Afro-Caribbean rhythms, combining percussive forays inside the piano and a series of electronic effects with his inspired, passionate playing at the keyboard. His tempos are fluid, and his moods change freely. Sosa revels in the irresistible clave grooves of Latin jazz, while adding experimental touches to keep his listeners on their toes.

Omar Sosa has released 15 recordings on the Oakland-based Otá Records label since 1997, including 2002's GRAMMY-nominated Sentir . He performed recently with his Octet at the opening of Carnegie Hall's new Zankel Hall, about which Alex Ross of The New Yorker remarked that Sosa has "a ferocious flair for rhythm and a keen musical wit". Composer John Adams, who curated the opening of Carnegie Hall's new venue, commented that "Sosa is a deeply creative musician with an extraordinary harmonic sense. His piano playing is sui generis : It has obvious roots in Cuban music, but he's taken his approach to the keyboard into completely new regions". And Don Heckman of The Los Angeles Times recently wrote "Sosa's vision of contemporary jazz reaches across every imaginable boundary". For more information, please visit www.melodia.com .

Omar Sosa was nominated in 2003 for a BBC Radio 3 Award for World Music in the 'Americas' category, along with Ibrahim Ferrer, Caetano Veloso, and Os Tribalistas. He began 2004 with the debut of his first work for symphony orchestra, entitled From Our Mother , performed at the Paramount Theatre in Oakland by the Oakland East Bay Symphony under the direction of Michael Morgan. The 45-minute work in three movements, which combines folkloric elements from Cuba, Venezuela, and Ecuador with modern jazz harmonies, was co-commissioned by Yerba Buena Center for the Arts in San Francisco and the Oakland East Bay Symphony, with partial funding from the Rockefeller Foundation.