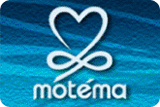 Mojave - Jazz Therapy Vol.3


Roni Ben-Hur & Nilson Matta



CD Price: $15.00

Shipping:
$4.00 USA
$6.00 Canada
$10.00 International

Add to Cart
Track Listing
Mojave
Lamentos
Carinhoso
Samba Do Veloso
Copacabana
Rosa
Baden
Canal St.
P.D. on Great Jones Street
The Look of Love
Eretz
3 Express
Detailed Description / Musicians
Musicians:
Roni Ben-Hur, guitar
Nilson Matta, bass
Victor Lewis, drums
Café, percussion

Description:
Uniting their mutual love for both jazz and Brazilian music, two acclaimed stylists, the guitarist Roni Ben-Hur and the bassist Nilson Matta, have found common ground on Mojave, their first recorded collaboration. With expert support from the long celebrated drummer Victor Lewis and Brazilian percussionist Café, Ben-Hur and Matta have conjured up a project that celebrates the best of both worlds. Mojave, entrances with its Brazilian sensibilities as successfully as it swings.


| | | | | |
| --- | --- | --- | --- | --- |
| | Available Items by Roni Ben-Hur | | About Roni Ben-Hur | |
Website: http://www.ronibenhur.com
"A limber and inventive guitarist, Ben-Hur keeps the modernist flame alive and pure, with a low flame burning in every note." - Gary Giddins

Jazz guitarist Roni Ben-Hur has earned a sterling reputation as a musician and educator, renowned for his golden tone, improvisational brilliance, compositional lyricism and ability to charm peers, students and listeners alike. Eminent jazz critic Gary Giddins wrote in the Village Voice: "A limber and inventive guitarist, Ben-Hur keeps the modernist flame alive and pure, with a low flame burning in every note... [He's] a guitarist who knows the changes and his own mind." Ben-Hur - born in Israel in 1962 but a longtime American citizen, now based in New Jersey - has released nine albums as leader or co-leader, with Time Out New York calling him "a formidable and consummately lyrical guitarist." The Star-Ledger of New Jersey summed him up this way: "A deep musician, a storyteller, Ben-Hur works with a warm, glowing sound and has an alluring way of combining engaging notes with supple rhythm." Along with releasing acclaimed educational products - including the instructional DVD Chordability and method book Talk Jazz: Guitar - Ben-Hur has directed international jazz camps for nearly 15 years. Jazz guitar star Russell Malone got it right when he said: "Everything Roni does is beautiful. He has the magic touch."

Ben-Hur's latest album is Our Thing (Motéma Music, 2012), a co-led trio project with Panamanian-born bassist Santi Debriano that also features Brazilian drummer Duduka Da Fonseca. Marked by soulful grooves, telepathic interplay and a rich, organic ensemble sound, Our Thing ranges from deeply swinging interpretations of Thelonious Monk's "Green Chimneys" and Irving Berlin's "Let's Face the Music and Dance" to a pair of poetic tunes by Antonio Carlos Jobim and several beautiful originals that channel the players' Middle Eastern, Latin and Brazilian heritages through a post-bop prism. One of Ben-Hur's compositions is a fresh rendition of a longtime favorite in his songbook: "Anna's Dance," written for one of his two daughters. DownBeat called Our Thing "mesmerizing" and JazzTimes praised it as "exquisitely played," while New York City Jazz Record captured it colorfully: "Ben-Hur, Debriano and Da Fonseca sway with the grace of palm trees, exuding a laidback introspection." The Buffalo News encapsulated the album by describing it as "delectable jazz internationalism of near-Olympic variety. Ben-Hur and Debriano are players of first-rate fluency and taste."

About the trio of Our Thing, Ben-Hur says: "Santi and I had been collaborating for many years, running a jazz camp in the South of France and playing duets in a 12th-century chapel as the annual centerpiece concert of Festi Jazz, a summer festival in Saint Cézaire that we co-founded and lead along with the jazz camp. When we brought Duduka in, he fit with us beautifully, adding a lot to our communal arrangements. We three are kindred spirits in a way, having come to New York City from very different places in the 1980s. And Our Thing is a very New York record in that it's a melting pot where we mixed our different ethnic backgrounds and musical sensibilities. This trio has become something special, I think - it sounds like a real band."

Ben-Hur's family relocated from Tunisia to Dimona, Israel, where he was born into large family - teaching him good ensemble values early on. The guitarist began playing in wedding bands and in Tel Aviv clubs as a teenager enraptured by the recordings of Wes Montgomery, Grant Green, Jim Hall and Kenny Burrell. "I immediately loved those guys for their sounds and how they were always so swinging," Ben-Hur says. "Wes was so original in what he did with the guitar and with grooves. And Grant was so straightforward and subtle, never playing too many notes, even making a lot of records where the guitar was just like another horn. Jim has that intimate sound, and I dug his chording, his voicings, his sense of space. And Kenny has such a great sound, with a beautiful tone and line - plus a melodic concept that made him equal to the other instruments. Beyond those jazz giants, I was really into Segovia, particularly for the Spanish repertoire. My family's roots are in North Africa, and a lot of that Spanish classical music has the Moorish sound that feels familiar to me. Later, after I moved to New York in 1985, I got into the Brazilian style, especially Baden Powell. Gradually, I've incorporated all these influences into my music."

When Ben-Hur came onto the New York jazz scene, he was fortunate to be taken under the wing of veteran jazz pianist Barry Harris, a Monk disciple and Grammy Award-winner who led the influential Jazz Cultural Theater during the mid-'80s in Manhattan. The young guitarist played in Harris's band and absorbed musical wisdom and life lessons not only from the bebop sage but from the likes of veteran bassist Walter Booker and pianist Chris Anderson. "They offered me a window into jazz," Ben-Hur says. "What attracted me to these cats was the way they've always gone right to the essence of what the music is about. They made me realize that it is never just about chords, scales and theory. It's about the story you tell in music. That's always an important lesson for young musicians to learn."

Teaching has become increasingly important to Ben-Hur over the years, as he has developed an international reach as an educator. As founder and director of the jazz program at the Lucy Moses School at the Kaufman Center in Manhattan since 1994, Ben-Hur has educated a multitude of jazz enthusiasts in ensemble playing, improvisation and jazz guitar. Along with his jazz camp with Santi Debriano in the South of France, Ben-Hur led camps for years in Patterson, N.Y. More recently, through his company Adventures in Jazz - which he operates with his wife, singer Amy London - Ben-Hur conducts jazz camps in Cabo Rojo, Puerto Rico, in Istanbul, Turkey, and in Schroon Lake, N.Y., teaching workshops in straight-ahead jazz, Latin jazz and Brazilian jazz with Debriano and other teachers. With Brazilian bassist Nilson Matta, Ben-Hur also co-leads Samba Meets Jazz camps in Paraty, Brazil, and in Bar Harbor, Maine.

The experience of leading jazz camps has been a inspiration for Ben-Hur, he says: "The enthusiasm of the students is always stimulating for me. I have students who have studied with me for 10, 12, 15 years. These are mostly amateur players who feel like they won't be overly criticized - they can grow in their connection to jazz comfortably, with a sense of fun. They're dedicated players, but their vocations are often in other fields - and we respect what they've accomplished outside music. Our philosophy isn't to concentrate on the most talented players in order to develop stars, although that method has its place. What we do is to try to help as many people as possible deepen themselves in the music. We help people develop their ensemble skills, emphasizing the whole rather than the individual and putting the music first - because that's what the music asks us to do, professional or amateur. Adventures in Jazz is about coming together in a beautiful, stimulating environment to be challenged and inspired, not intimidated. And as I said, the inspiration goes both ways. The people who come to the camps want to play the music just because they love it - and that's something we professionals can learn from sometimes."

With his partner in the Samba Meets Jazz camps, bassist Nilson Matta, Ben-Hur released the album Mojave (Motéma, 2011), which also featured drummer Victor Lewis and percussionist Café. The album was the second in Motéma's Jazz Therapy series. The series was co-founded by Ben-Hur and the label to raise money and awareness for the Dizzy Gillespie Memorial Fund of New Jersey's Englewood Hospital and Medical Center Foundation, which provides care for uninsured jazz musicians. The first album in the series was Smile, Ben-Hur's 2008 duo set with veteran guitarist Gene Bertoncini.

Ben-Hur and Matta are each masters of a musical tradition, the guitarist with bebop and the bassist with samba. Mojave sees them meld the two worlds, in league with New York jazz drummer Victor Lewis and Brazilian percussionist Café. They range from pieces by such Brazilian icons as Jobim, Baden Powell and choro pioneer Pixinguinha to Burt Bacharach's "The Look of Love" and deftly rhythmic originals by all four players. One of Ben-Hur's contributions is the moody beauty "Eretz" (Hebrew for "land"), another of his signature tunes interpreted afresh. For the guitarist, performing Brazilian music "felt like going home," he says, noting the commonalities he hears between the Middle Eastern and Spanish music he grew up on and the bossa nova, samba and choro classics he grew to love. The Rochester City Newspaper offered a glowing review of the album: "Mojave is magical from start to finish... The combination of Matta's samba and Ben-Hur's swing is a marriage made in heaven." Jazziz said: "The partnership of seasoned Brazilian bassist Nilson Matta and the equally accomplished guitarist Roni Ben-Hur proves to be an effective one. What makes Mojave charmingly different and much more than a typical 'jazz meets bossa' session, however, is the choice of repertoire. The set consciously avoids the conventional, delivering a program that's refreshingly engaging."

Acclaim for Smile, Ben-Hur's dual-guitar album with Gene Bertoncini, was equally wide-spread. The New York Times lauded the "sophisticated and lyrical" musicianship, and DownBeat simply called the album "stunning," as the players stretch from the Charlie Chaplin title track and the Arlen-Mercer standard "Out of This World" to an enterprising take on Roberta Flack's hit "Killing Me Softly" and two of Ben-Hur's personal standards - his "Anna's Dance," written for one daughter, and "Sofia's Butterfly," penned for the other. Jazz sage Nat Hentoff praised the "lyrically meditative dialogue" between the two guitarists in the Wall Street Journal, while the Washington Post was enamored by "the dazzling dexterity and tasteful elegance of these duets."


Two other key albums in Ben-Hur's discography are Fortuna (Motéma, 2009) and Keepin' It Open (Motéma, 2007), both quintet sets with piano vet Ronnie Matthews and ultra-swinging drummer Lewis Nash, plus percussionist Steve Kroon. Keepin' It Open, which also includes bassist Santi Debriano and trumpeter Jeremy Pelt in the group, has a wide purview, from Monk's rollicking "Think of One" to a dark-hued old Sephardic melody, "Eshkolit." Tapping into his family's Sephardic Jewish roots and his love of the Spanish classical guitar repertoire, Ben-Hur recasts Granados' "Andaluza" as an ensemble piece. And the guitarist's originals include the finger-snapping "My Man, Harris," a tribute to his mentor Barry Harris. JazzTimes called the album "a delight from start to finish," while critic Scott Yanow singled out the guitarist on All Music, saying that Ben-Hur "can swing as hard as anyone." Primetime A&E added: "You could easily list Roni Ben-Hur among jazz's elite guitarists. His sound synthesizes the swing of Kenny Burrell and the melodic invention of Wes Montgomery."


Fortuna, which has Rufus Reid on double-bass, takes its title from the name of Ben-Hur's mother. The album sees him recast Albéniz's "Granada" with an ear for the early Israeli popular music influenced by the Moorish sound. Along with two Jobim numbers, the disc includes the Irving Berlin ballad "I Got Lost in his Arms" and Ben-Hur's funky original "Guess Who." Jazz scholar Dan Morgenstern listed Fortuna as one of his top 10 discs of 2009. JazzTimes described the album this way: "A keen story teller, Ben-Hur's dexterous, melodic and emotive playing is supported by a tight-knit cast of stellar musicians... his skill and warm tone underscoring the band's chemistry." The Philadelphia Inquirer said, "These guys practically define top-shelf, and Ben-Hur is always tasteful and inventive," while All About Jazz summed things up by saying, "Fortuna is a sparkling ode to the brightness of life."

Ben-Hur's album Signature (Reservoir, 2005) put the guitarist in the company of pianist John Hicks, bassist Rufus Reid and drummer Leroy Williams, again plus percussionist Steve Kroon. The tracks include the first appearance of Ben-Hur's gem "Eretz," plus two pieces by Villa-Lobos and tunes by Jobim and Cole Porter. DownBeat said: "Signature is a collection of consummately played music that matches the six-stringer's consistently creative melody reading, soloing and comping with the supportive work of superb sidemen. Ben-Hur's original compositions are similarly impressive, from opening burner 'Mama Bee,' which dazzles with a brilliantly constructed guitar solo, to 'Eretz,' a gorgeous ballad intended as a tribute to the guitarist's native Israel that feels like an instant standard."

For Anna's Dance (Reservoir, 2001), Ben-Hur convened a combo of elders: Barry Harris on piano, Charles Davis on saxophone, Walter Booker on double-bass and Leroy Williams on drums. The highlights include the debut of Ben-Hur's title composition, as well as the Billy Strayhorn ballad "A Flower Is a Lovesome Thing." In the Village Voice, Gary Giddins said: "As eloquent as a cool breeze, this understated exercise in bebop equilibrium goes down so easy that you might underestimate the magic. Ben-Hur and Charles Davis, who trades in his Sun Ra baritone for suave tenor, speak Harris's lingo like natives." Ben-Hur's kick-started his discography with two bebop showcases. Sofia's Butterfly (TCB, 1998) saw the guitarist - with drummer Leroy Williams and bassist Lisle Atkinson in tow - offering much promise; there's the ultra-fluid virtuosity of his take on Monk's "Four in One" and a great version of the Pozo/Gillespie "Tin Tin Deo," not to mention the first appearances of his original title composition and "Fortuna." Before that album, Ben-Hur made his initial splash on record with Backyard (TCB, 1996), which presented him with the Barry Harris Trio.

In addition to leading his own bands, Ben-Hur has shared the stage and the studio not only with the heroes and great peers mentioned above but with the likes of Cecil Payne, Etta Jones, Marcus Belgrave, Charles McPherson, Jimmy Heath, Clark Terry, Slide Hampton, Earl May, Teri Thornton and Bill Doggett. Ben-Hur regularly performs in the top jazz venues and in major festivals across the country and around the world. As an educator, he has established jazz programs in New York City high schools, along with presenting workshops for students of all ages in the U.S. and Europe. His instructional releases include the DVD Chordability (Motéma, 2011), which offers 20 lessons on chord voicings and jazz harmony for intermediate and advanced guitarists. He also translated "the Barry Harris method" to guitar with the publication Talk Jazz: Guitar (Mel Bay, 2003), which has appeared in English and Japanese editions.

Beyond sharing his insights on technique, Ben-Hur tries both to live by and pass along the overriding philosophy of his key teacher: "Barry taught me that beauty comes first. It's the reason you play what you play. When you're trying to master sophisticated bebop harmony and technical fluency, it's easy to fall into the trap of just notes, notes, notes. But jazz is about balance - sophisticated harmony, yes, but also groove; fluent lines, yes, but also space. Barry always emphasized that you should be able to hear the humanity in the music. He insisted that even though jazz is an art, often a high art, it shouldn't lose touch with its roots as music of the streets and the stoops. Musicians should remember that the music belongs to the audiences who come to hear the music as much as it does to the musicians who come to play it. Showing how hip and sophisticated you are is cool, but grooving and moving the audience is always the bottom line." - Bradley Bambarger