Extraordinary Guitarist Acquires Very Rare Les Paul
(Published: December 13, 2012)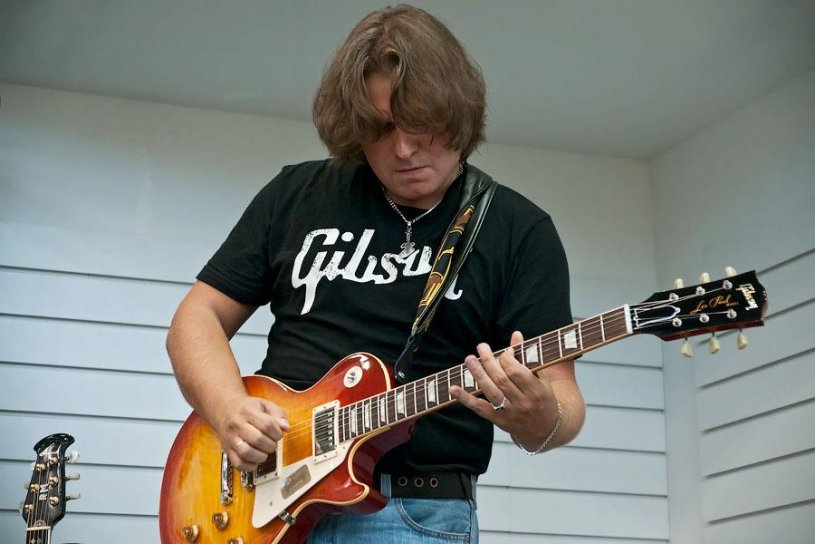 Roman Miroshnichenko, who is renowned as Eastern Europe's foremost guitarist, has just this week added to his guitar collection a Gibson 50th anniversary, Les Paul 1959 Reissue. This very limited edition guitar, one of only 25 made, was named in honor of Vic DaPra - author, guitar aficionado, expert on Les Paul guitars, appraiser for collectors, such as Jimmy Page and Robby Krieger, and owner of Guitar Gallery in North Strabane, Pennsylvania, USA. The exclusive copies of this model were sold as far away as Ireland, Australia, New Zealand, and now one has found its way to Russia. Each of the 25 guitars features a highly-flamed maple top and stunning sunburst shading. One of the guitars even found its way into the hands of legendary rock guitarist, Rick Nielson, of Cheap Trick.


Mr. DaPra was quoted in the Pittsburgh Post-Gazette (July 2009) as saying, "I think Gibson really outdid themselves.... This is the best copy yet for playability and sound.", and Mr. Miroshnichenko says he couldn't agree more! When asked why he selected this particular guitar make and model, Mr. Miroshnichenko stated, "I've always loved the versatility and legendary sound of the Gibson Les Paul. With a Les Paul you can play any type of music and it sounds fantastic. I hope to use my new guitar in many of my upcoming performances and future recordings."
More Information: http://romanmiroshnichenko.com/en/