Grammy-Nominated Trumpeter Christian Scott To Release First Live CD/DVD
(Published: October 21, 2008)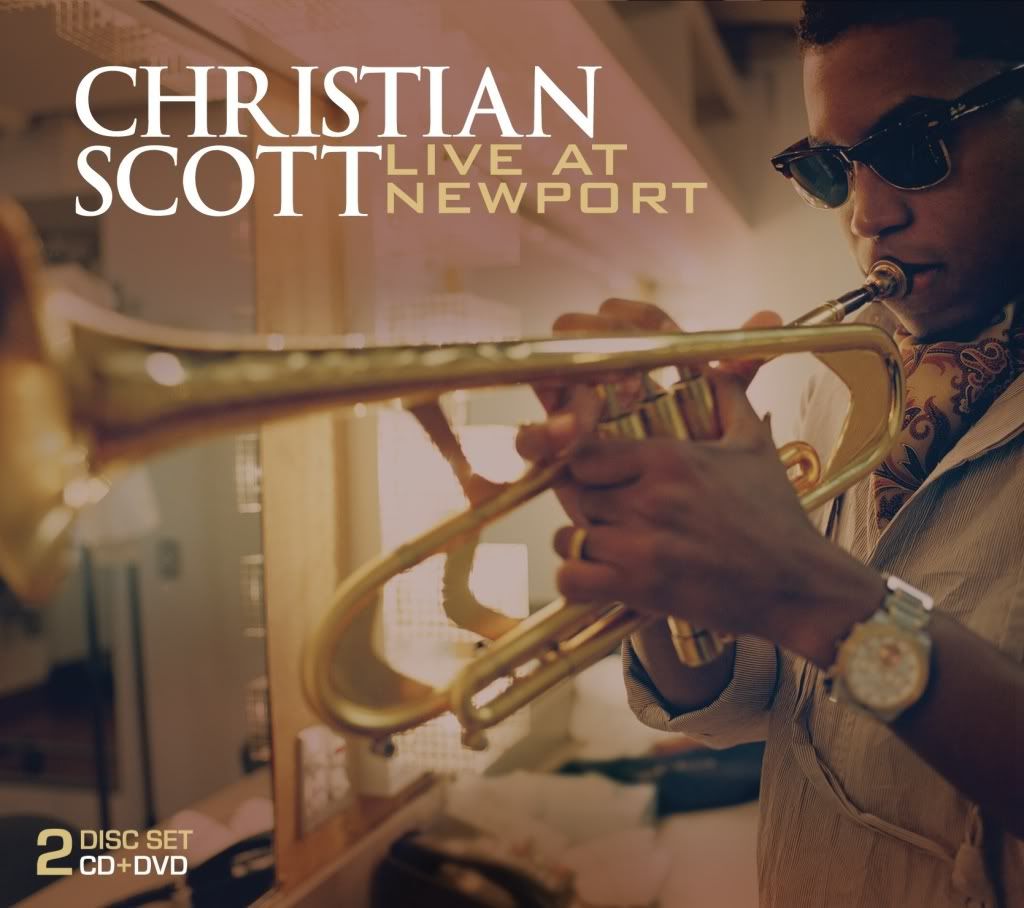 On November 4, 2008, Concord Jazz will release Christian Scott: Live at Newport, the first-ever live album and DVD from the critically acclaimed and Grammy-nominated 24-year-old trumpeter Christian Scott.

Recorded on August 9, 2008 at the JVC Newport Jazz Festival in Newport, RI, Live at Newport is the follow up to Christian's sophomore release, Anthem, and his Grammy-nominated debut Rewind That. Both albums received rave reviews upon release in 2007 and 2006 respectively.

The new 2-disc set features a stunning performance, including five new songs by Christian that echoes his musical hero Miles Davis, who recorded his own Newport release 50 years earlier. The accompanying DVD will feature Scott's live performance, plus an all access pass; 'The Newport Experience' with rehearsal footage at Berklee School of Music in Boston just two days prior to the festival.

Christian assembled an all-star band for this performance, which includes Aaron Parks (piano), Joe Sanders (bass), Jamire Williams (drums), Walter Smith III (tenor saxophone) and Matthew Stevens (guitar).


More Information: http://www.christianscott.net/